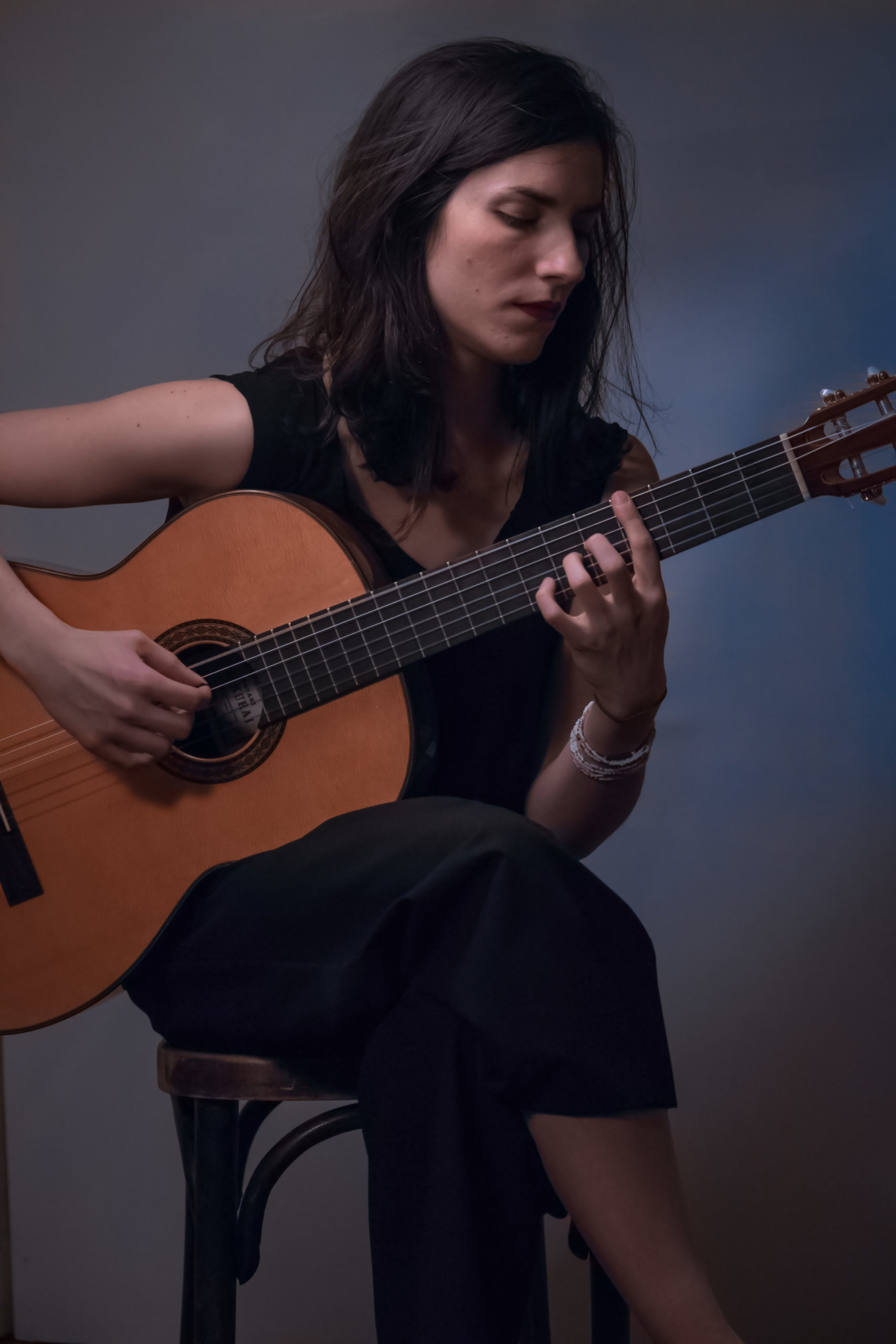 Roxane completed her musical studies at the Pôle Supérieur of Paris in the classes of Jérémy Jouve and Gérard Abiton. With a degree in musical performance and musicology as well as a Diplôme d'État in pedagogy, she is now totally devoted to her students and her artistic activity.
In 2020, she signed a contract with the independent label Cosmos Music, and in September 2021, she recorded her first album: Hommage à Debussy. In October 2022 she released her EP Bach Organ Sonata No. 4, a duet with Baptiste Erard. The score of her arrangement was published by Éditions Habanera. Her second album, Poésie Française, will be released in autumn 2023.
Roxane performs every summer as a soloist and with orchestra at the Festival Les Arènes Lyriques in Montmartre. She is a prolific guitar transcriber and regularly writes articles for Guitare Classique Magazine.